---
Sojus 33
Soyuz 33
Союз 33
---

The manned flight No.
70
The manned flight of the USSR No.
39
The manned flight of the Soyuz No.
31
Launch:
04/10/1979 17:34:34
Landing:
04/12/1979 16:35:40
Duration:
1 d 23 h 1 m 6 s
(47 h 1 m 6 s)
Orbits:
31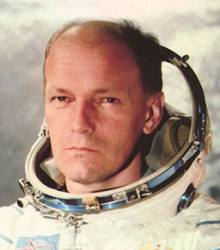 Cosmonaut No. 51
Cosmonaut of the USSR No. 23
Rukavishnikov: 3rd flight
Cumulative time: 9 d 21 h 11 m 30 s
(237 h 11 m 30 с)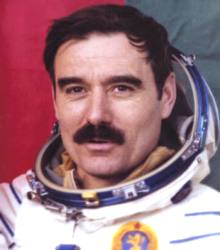 Cosmonaut No. 92
Cosmonaut of the Bulgaria No. 1
Ivanov: 1st flight
Cumulative time: 1 d 23 h 1 m 6 s
(47 h 1 m 6 s)
31st manned flight of the Soyuz. Unsuccessful attempt to dock with the Salyut-6 station. Early return to Earth. Georgy Ivanov is the first cosmonaut of Bulgaria, the fourth cosmonaut not from the USSR or from the USA.
Nikolay Rukavishnikov and Georgy Ivanov.
The longest flight:
02/25/1979 175 d 0 h 35 m 37 s
(4200 h 35 m 37 s) Vladimir Lyakhov and Valeriy Ryumin
The largest number of flights: 4 Lovell, Young, Conrad
The most cumulative time in space (2 flights): 177 s 1 h 20 m 22 s
(4249 h 20 m 22 s) Valeriy Ryumin
Astronauts and cosmonauts: 92
Astronauts of the USA: 43
Cosmonauts of the USSR: 45
Cosmonauts of the Czechoslovakia: 1
Cosmonauts of the Poland: 1
Cosmonauts of the DDR: 1
Cosmonauts of the Bulgaria: 1
Woman-astronauts: 1
---



---


2001 Antropos.
Contact
Last update: Code: UTF-8.
Photos: Роскосмосос, GCTC, ТАСС, АПН, РКК Энергия
---