---
---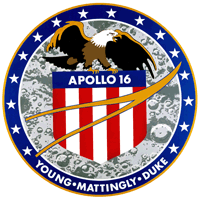 Manned Flight No.
44
Manned flight of the USA No.
26
The manned flight of the Apollo No.
10
Launch:
04/16/1972 17:54:00
Landing:
04/27/1972 19:45:05
Duration:
11 d 1 h 51 m 05 s
(265 h 51 m 05 s)
Orbits:
64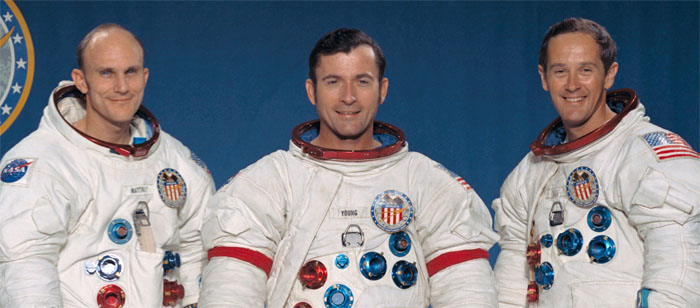 Astronaut No. 56
Astronaut of the USA No. 31
Mattingly: 1st flight
Cumulative time: 11 d 1 h 51 m 05 s
(265 h 51 m 05 s)

Astronaut No. 18
Astronaut of the USA No. 7
Young: 4th flight
Cumulative time: 22 d 5 h 33 m 38 s
(533 h 33 m 38 s)

Astronaut No. 57
Astronaut of the USA No. 32
Duke: 1st flight
Cumulative time: 11 d 1 h 51 m 05 s
(265 h 51 m 05 s)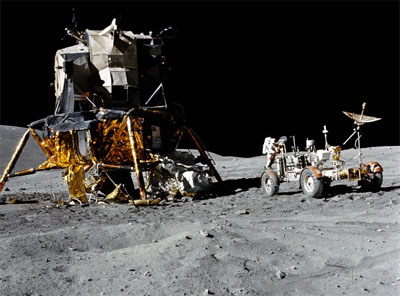 View of the Lunar Module and Lunar Vehicle. John Young can be seen behind the Lunar Vehicle.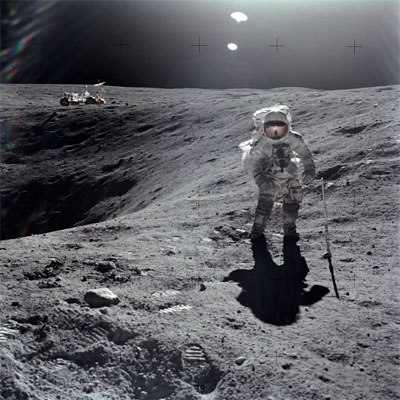 Charles Duke on the moon surface.
The longest flight:
06/06/1971 23 d 18 h 21 m 43 s (570 h 21 m 43 s) Georgy Dobrovolsky, Vladislav Volkov and Viktor Patsaev
The largest number of flights: 4 Lovell, Young
The most cumulative time in space: 29 d 22 h 4 m 55 s (718 h 4 m 55 s) James Lovell
Tenth manned flight on the program Apollo. Fifth landing on the moon surface. John Young and Charles Duke are the ninth and tenth people on the moon. John Young made fourth space flight.
---



---


2001 Antropos.
Contact
Last update: Code: UTF-8.
Photos: NASA
---