---
Sojus 18-1
Soyuz 18-1
Союз 18-1
---

| | |
| --- | --- |
| The manned flight No. | |
| The manned flight of the USSR No. | |
| The manned flight of the Soyuz No. | |
| Launch: | 04/05/1975 11:04:54 |
| Landing: | 04/05/1975 11:26:21 |
| Duration: | 21 m 27 s |
| Orbits: | 0 |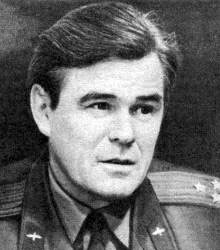 Cosmonaut No. 64
Cosmonaut of the USSR No. 26
Lazarev: 2nd flight
Cumulative time: 1 d 23 h 15 m 32 s
(47 h 15 m 32 s)

Cosmonaut No. 65
Cosmonaut of the USSR No. 27
Makarov: 2nd flight
Cumulative time: 1 d 23 h 15 m 32 s
(47 h 15 m 32 s)
The longest flight:
07/28/1973 59 d 11 h 9 m 1 s (1427 h 9 m 1 s) Alan Bean, Jack Lousma and Owen Garriott
The largest number of flights: 4 Lovell, Young, Conrad
The most cumulative time in space: 69 d 15 h 45 m 26 s (1671 h 45 m 26 s) Alan Bean
Unsuccessful launch of the Soyuz-18-1 spacecraft. Non-standard separation of the second and third stages carrier rocket at an altitude of about 150 km. The emergency rescue system worked. Cosmonauts in the descent compartment on a parachute sank in the mountains of Altai.
The longest flight:
07/28/1973 59 d 11 h 9 m 1 s (1427 h 9 m 1 s) Alan Bean, Jack Lousma and Owen Garriott
The largest number of flights: 4 Lovell, Young, Conrad
The most cumulative time in space: 69 d 15 h 45 m 26 s (1671 h 45 m 26 s) Alan Bean
Astronauts and cosmonauts: 65
Astronauts of the USA: 38
Cosmonauts of the USSR: 27
Woman-astronauts: 1
---



---


2001 Antropos.
Contact
Last update: Code: UTF-8.
Photos: Роскосмос, GCTC, ТАСС, АПН, РКК Энергия
---