---
---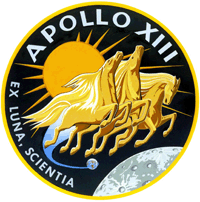 Manned Flight No.
38
Manned flight of the USA No.
23
The manned flight of the Apollo No.
7
Launch:
04/11/1970 19:13:00
Landing:
04/17/1970 18:07:41
Duration:
5 d 22 h 54 m 41 s
(142 h 54 m 41 s)
Earth Orbits:
1.5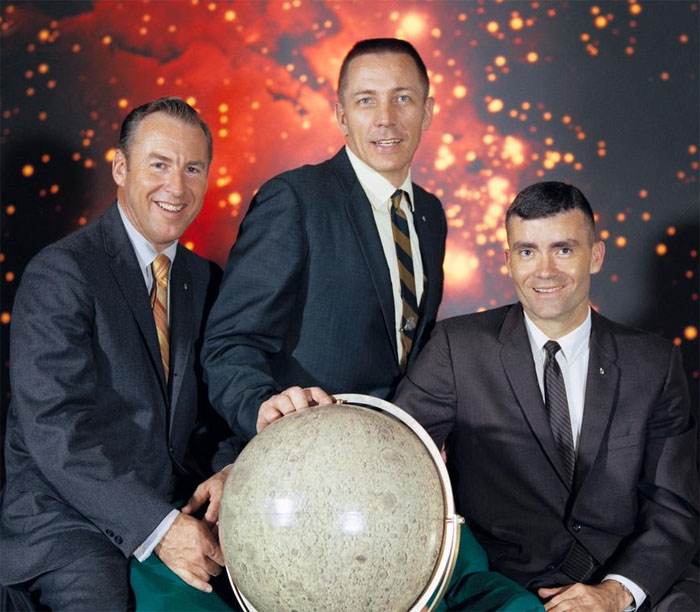 Astronaut No. 23
Astronaut of the USA No. 12
Lovell: 4th flight
Cumulative time: 29 d 19 h 4 m 55 s
(715 h 4 m 55 s)

Astronaut No. 46
Astronaut of the USA No. 25
Swigert: 1st flight
Cumulative time: 5 d 22 h 54 m 41 s
(142 h 54 m 41 s)

Astronaut No. 47
Astronaut of the USA No. 26
Haise: 1st flight
Cumulative time: 5 d 22 h 54 m 41 s
(142 h 54 m 41 s)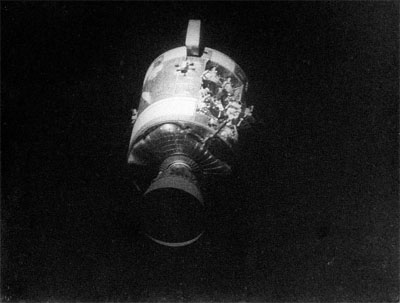 View of the severely damaged Apollo 13 Service Module.
Lunar Module just after the LM had been jettisoned.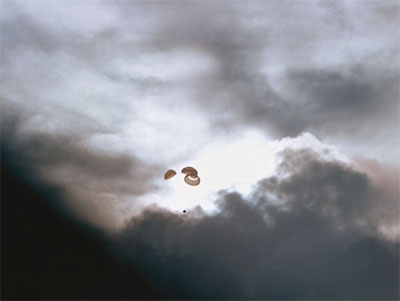 The Apollo 13 spacecraft heads toward a splashdown in the South Pacific Ocean.
The longest flight:
12/04/1965 13 d 18 h 35 m 01 s (330 h 35 m 1 s) Frank Borman and James Lovell
The largest number of flights: 4 Lovell
The most cumulative time in space: 29 d 22 h 4 m 55 s (718 h 4 m 55 s) James Lovell
Seventh manned flight on the program Apollo. Apollo 13 was supposed to land on the moon. An explosion on board forced Apollo 13 to circle the moon without landing. James Lovell fourth space flight. James Lovell second flight to the moon. James Lovell have the most cumulative time in space.
---



---


2001 Antropos.
Contact
Last update: Code: UTF-8.
Photos: NASA, Роскосмосос, GCTC, ТАСС, АПН, РКК Энергия
---